Your Best Protection Against Robbery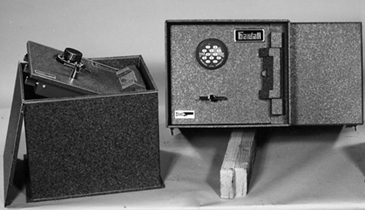 G1500 & G3600
Gardall's commercial in-floor safes offer a larger storage area with the addition of a coil spring to assist making this line ideal for commercial applications with frequent openings; such as restaurants, fast food, gas stations and home owners looking for increased security.
---
Commercial Floor Safes
---
Group II U.L. Listed combination or electronic push-button locks.
1/4" hard plate surrounding lock.
3 chrome 7/8" round locking bolts.
Spring loaded independent relocking device.
1/4" continuously mig welded body.
1/2" "B" rated or optional "C" rated door
Coil spring assist on doors for ease of opening.
Dust cover for concealing safe.
Optional 3/8" x 4 1/2" baffled slot.
Commercial Floor Safes
Model
Outside Dimensions
Inside Dimensions
Inside
Cubic
Inches
Approx.
Weight
(lbs.)
Retail List Price
H
W
D
H
W
D
G1500
14 1/2"
36.8cm
12 1/2"
31.8cm
12 1/2"
31.1cm
14"
35.6cm
12"
30.5cm
7 3/4"
19.7cm
1302
21.3L
108
49kg
$580.00
G2200
14 1/2"
36.8cm
12 1/2"
31.8cm
17 1/2"
43.8cm
14"
35.6cm
12"
30.5cm
12 3/4"
32.4cm
2142
35.1L
133
60kg
$635.00
G3600
23 1/2"
36.8cm
12 1/2"
31.8cm
17 1/2"
44.5cm
23"
58.4cm
12"
30.5cm
13"
33.0cm
3588
58.8L
169
77kg
$815.00
*Drop slot available, add $85.00 Retail List